GOP Rep Nunes on House Intel Committee Probe: 'The Facts Are Not Bearing Out to What the Democrats Wanted It to Be'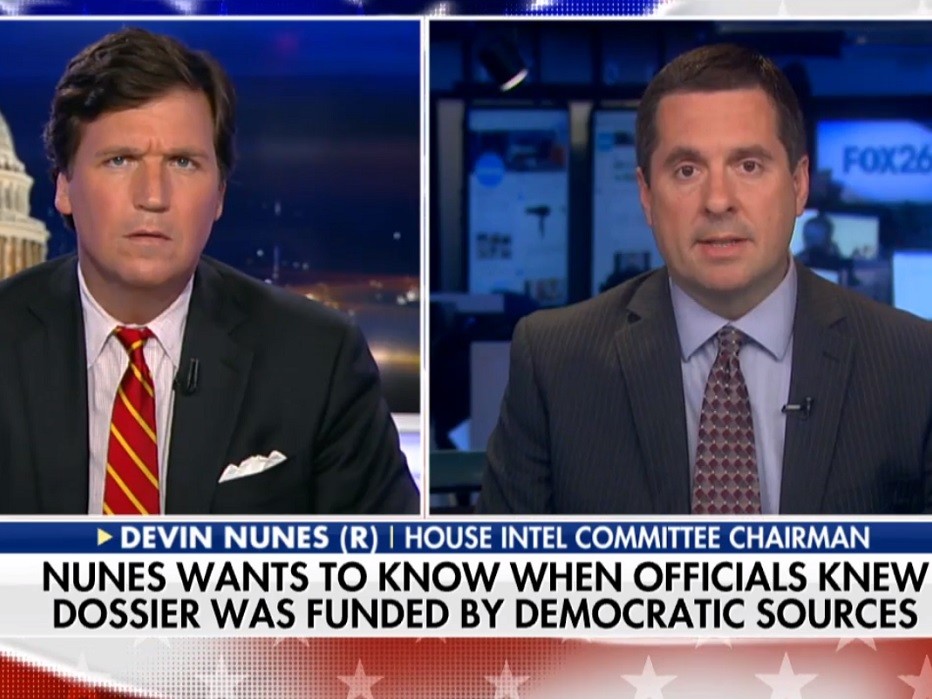 Tuesday on Fox News Channel's "Tucker Carlson Tonight," Rep. Devin Nunes (R-CA), the chairman of the House Intelligence Committee, discussed the difficulties his committee was having getting cooperation from the various agencies regarding its probe into Russian interference in the 2016 presidential election.
Nunes explained that as the process has progressed, the facts were showing collusion between Democrats and the Russians.
It has been a challenge," Nunes replied. "As you know the whole time, we have had to subpoena, we've had to threatened contempt, but this is kind of — we are having a showdown between the legislative branch and to the executive branch. And just going to what you talked about to open up the segment, the facts are not bearing out to what the Democrats wanted it to be because we have found collusion. We have found collusion between the Democrats, specifically the Clinton campaign and the Democratic National Committee, and the Russians."
"However, it does not seem to be — nobody is interested in that collusion," he continued. "We have also found felony leaks. Nobody seems to be interested in getting to the bottom of the felony leaks. So, it is part of what the House Intelligence Committee, led by the Republicans are trying to get to the bottom of, despite — are up against a lot of odds. We are not getting help from the Democrats in the House and also not getting any help from the mainstream media."
Follow Jeff Poor on Twitter @jeff_poor
Published at Wed, 21 Feb 2018 23:53:26 +0000
Read the original article here.
Report Story