Has Pursuing a Woman Been Outlawed?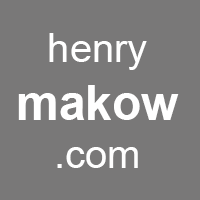 Like all of us in the throes of #MeToo, I have been taking rigorous inventory of my sexual history, rolling back the tape on past highs and lows: the disturbing teenage experiences no longer chalked up to miscommunication, those times I gave in because it was easier, some unwanted advance successfully fended off.
And then there are the memories of being brusquely, and without permission, pushed up against a wall — and loving it. In fact, those were the steamiest moments I could recall. I wondered if I would ever experience such an unscripted embrace again — and then immediately worried: Did my secret desires make me a traitor to #MeToo and what it stands for?
No, according to Michaela Boehm, a sex and intimacy therapist and psychologist; they make me pretty normal.
Her 25 years as a counselor have taught her what many women and men privately know, but are now too afraid to admit — the same truth that the success of "Fifty Shades of Grey" tells: Many women like to be dominated in bed. "Not in their lifestyle, not in their career, but in the bedroom, many women would like to surrender," Dr. Boehm said. This may explain why, on Amazon's list of best-selling erotica — a medium that, unlike pornography, is mostly produced and enjoyed by women — themes of male dominance tend to, well, dominate.
Theories differ on whether this preference is a result of societal norms or biology or both. But it's interesting to note that separate research conducted by the sexologists Meredith Chivers and Marta Meana supports the idea that biology plays a supporting role. Moreover, a 2009 study by Patricia H. Hawley at the University of Kansas found that the more socially dominant a woman was, the more likely she was to enjoy fantasies of sexual submission.
The last thing a woman wants to be worrying about while in the heat of the moment is whether her arousal is an expression of her own distinct eroticism or a symptom of patriarchal oppression. Yet, in the #MeToo landscape, many 30-and-under women and men — including me — are finding it harder to untease the two as we navigate dating and fledgling relationships. In a surprising twist, what began as a very public airing of powerful men's sexual misconduct has come to cast a certain sinister pall over private intimacies that once seemed perfectly O.K. to enjoy….

Published at Wed, 14 Mar 2018 17:06:12 +0000
Read the original article here.
Report Story