Parents Lose Custody of Child Because They Oppose Gender Transition Hormone Treatments
There is so much wrong in this story I do not know where to begin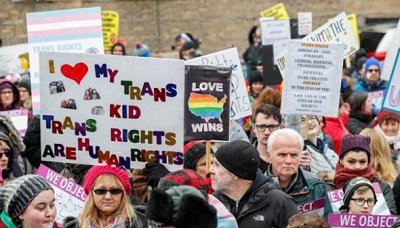 A judge in Ohio has legally permitted a 17-year-old teen girl, who identifies as a boy, to undergo hormone therapy despite opposition from her Christian parents.
Children as we see are in charge right now…
issued a ruling granting legal custody to the teen's grandparents accept their grandson for who he is" and support the teen's desire
The family unit is gone
the grandparents can petition to change the child's name in probate court. The teen will now be covered by the grandparents' insurance, allowing them, rather than parents, to help make future medical decisions for the child.
The fact that insurance pays for this and will not pay for my moms RA medication makes me
https://www.christianpost.com/news/christian-parents-lose-custody-child-oppose-gender-transition-hormone-treatments-transgender-218813/
h/t Goofy for God
Published at Thu, 22 Feb 2018 13:19:49 +0000
Read the original article here.
Report Story