Real earnings, Saudi output and pricing
All employees

Real average hourly earnings for all employees were unchanged from January to February, seasonally adjusted, the U.S. Bureau of Labor Statistics reported today. This result stems from a 0.1-percent increase in average hourly earnings offset by a 0.2-percent increase in the Consumer Price Index for All Urban Consumers (CPI-U).
Saudis set price and then pump all the market wants to buy at their prices.
The first chart shows that output sold has fallen some recently, and the second chart shows this was followed by an increase in their discounts which works to move prices lower: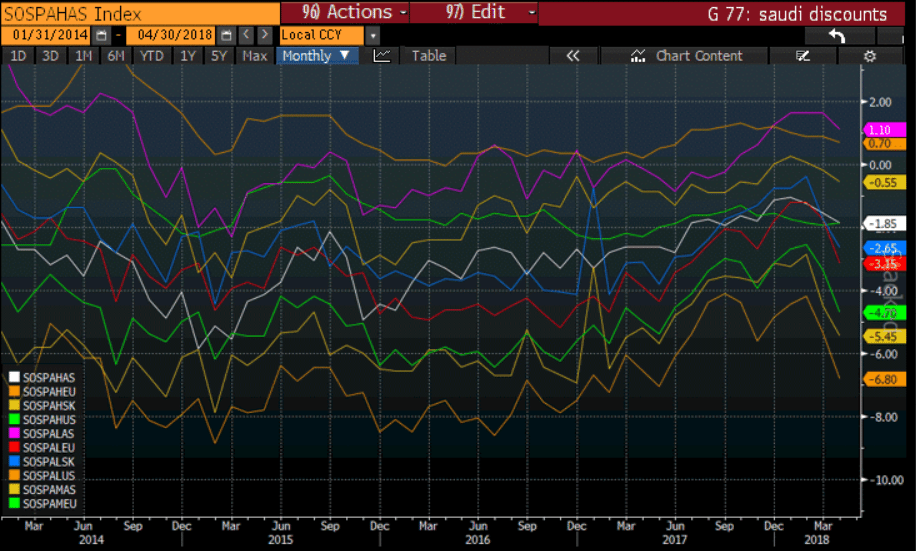 Published at Tue, 13 Mar 2018 20:27:27 +0000
Read the original article here.
Report Story